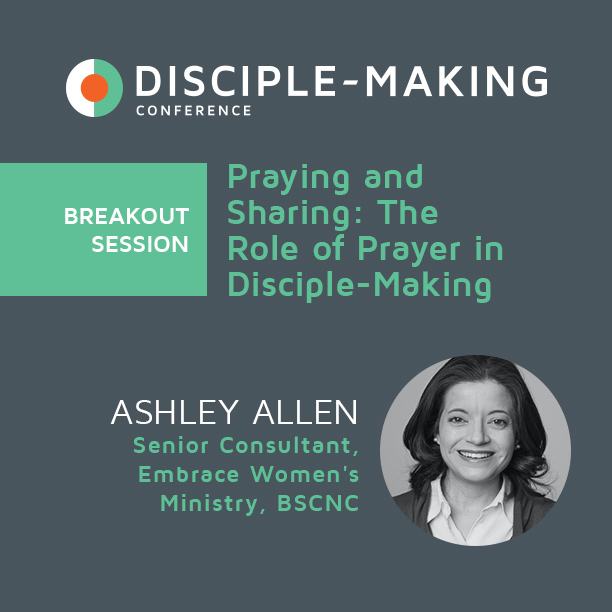 When Paul penned his letter to the church at Colossae, he told them to
devote themselves to prayer while also asking the Lord to open a door for
Paul and others to "speak forth the mystery of Christ" (Colossians 4:2-4).
Paul recognized the necessary role prayer plays in disciple-making, but
do we? We are often left with the desire for family and friends to come
into a relationship with Christ, but do not know how to pray for them.
This breakout session will examine what the Bible says about prayer and
making disciples, while also providing practical tips for how to begin
praying with a disciple-making focus.