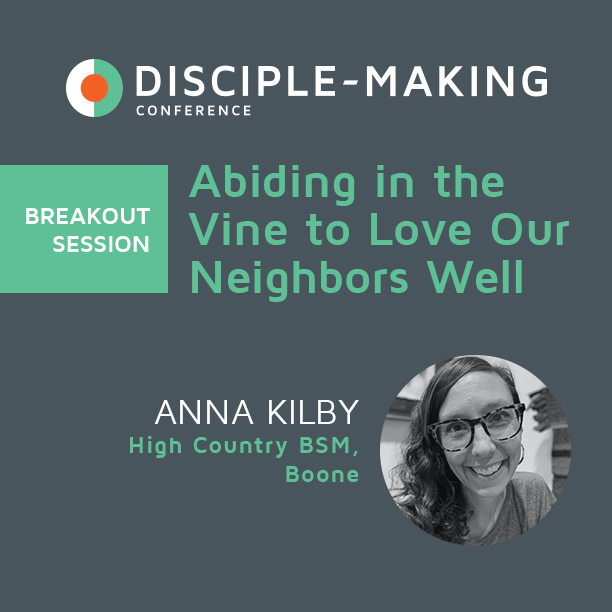 One of the things Jesus tells His disciples in the "abide" passage is that
He loves His disciples as the Father has loved Him. His disciples are to
love their fellow disciples this way, but they are also to love the world
with the love that can come only from Christ. Sometimes it can be
difficult to love our neighbors, even when we know we are commanded
to do so. How can we do this well so we might have opportunities to
share the gospel with them? This breakout session will focus on what
Jesus says about abiding in His love, how His followers do this, and how
His followers can rest in Him in an effort to share the love of Christ
with their neighbors.